Hanna Olava Winsnes was born into a mayor's family in Drammen, wrote long stories as a child, and set music to her verse. After her father's death in 1805, she lived in Copenhagen for a while, where she was introduced to the Bakkehus circle. As the wife of a clergyman, she had the demanding task of managing a large household. She had seven children and is the great-grandmother of the Norwegian writer Barbra Ring.
She made her debut as a writer in 1831 with a catechism and later published short stories, novels, and a famous cookery book entitled Lærebog i de forskellige Grene af Huusholdningen, 1845. The cookery book, which became a true best seller, can be read as a novel about the festive days and culture of parsonage life in a previous age. Hanna Winsnes was also successful as an author of lightweight novels, written under the pseudonym Hugo Schwartz.
A couple of her stories contain political themes, particularly the short story "Præsten i Särne", 1843, which was banned in Denmark owing to its criticism of the absolute monarchy. In her novel Grevens Datter, 1841, she weaves in her comments on the period's dispute between the poets Welhaven and Wergeland about language and literature, revealing her sympathies for the Norwegian patriot Wergeland. Her children's book Aftnerne på Egelund, 1852, became a classic, in which the pleasure of story-telling alternates with concrete instructions and practical advice for child-raising and education.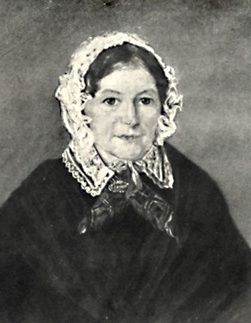 Articles about her
Additional Links