Olivia Levison was born into a Jewish family in Copenhagen, where, through her brothers, she became acquainted with Georg Brandes and scientific thinking. She was cultured and well versed in languages. She married the Swedish music critic H. G. J. Sandström in 1888. After her divorce, she left Stockholm and settled in her own apartment in Copenhagen in 1891.
During the morality debate, the fierce debate in the 1880s on sexual morals, she wrote journalistic texts that were intelligent and well-argued. She made her debut anonymously with Min første Bog (SS), 1876, and under the pseudonym "Silvia Bennet", she moved into the terrain of subtle, Impressionist idiom in her short story collection Gjæringstid, 1881, about a modern, blasé character, who is incapable of living.
In her major work, the novel Konsulinden, 1887, the repetitiveness of women's lives is portrayed as a veil concealing a growing vacuum. The radical circle she belonged to both on account of her views and her person was reluctant to recognise her work: her melancholic tone jarred in their radical ears.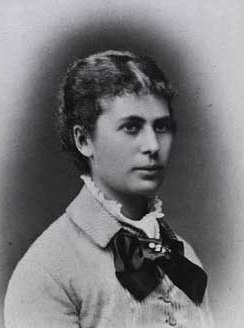 Articles about her