Åse-Marie Nesse grew up on Jæren i Sørvestlandet, the southwest of Norway. She was an associate professor in German, former chair of the Norwegian PEN society, and a translator of poetry.
Åse-Marie Nesse made her debut in 1970 with Av hav er du komen (P). She wrote poems and published children's books and one fable. She often wrote on subjects from other cultures, such as the pre-Columbian cultures, which were the purpose of many of her travels, but she also wrote about her roots in the Jæren region of Norway. Oriented towards European poetry traditions, she established herself as a writer with clear references to the Western cultural heritage. In her poetry collections Vinterhuset, 1981, and Lysår, 1985, the experience of her mother's death triggered existential reflection, and in For bare livet, 1997, her theme was her own experience with cancer.
Additions by the editorial team 2011:
The above biography was first published in 1998. Since then, Åse-Marie Nesse published the poetry collections Primstav, 1998 and Den tredje porten, 2000, as well as her collected poems and articles.
She was the recipient of a number of awards and honours, including Doblougprisen, 1999 and Nynorsk litteraturpris, 1999, and in 2001 she was made a Knight of the Order of St Olav.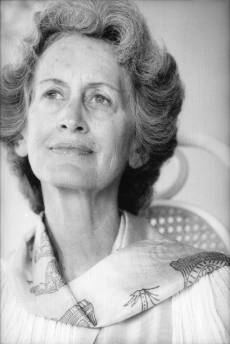 Additional Links