Anne Marie Ejrnæs comes from a family of teachers in Copenhagen. She obtained a degree in comparative literature in 1976, has worked as a fiction and non-fiction author and translator. She was married to the lecturer Kresten Ejrnæs until he died in 1999. After living in Africa from 1971 to 1973, she published two books on African literature and articles on the position of women in Africa.
Her debut work was the novel Karen og Sara, published in 1979, about an upper secondary school teacher who has problems using her left-wing, feminist background at school. Når du strammer garnet (N), 1981, is a last, desperate farewell to the 1970s' dream of equality in all spheres of life. In Ravnen, 1983, which is based on her experiences in Africa, she renews her style and subject, providing an account of a different culture that challenges the main character's own perception of life. Her shift away from contemporary Denmark continues in Som svalen (N), 1986, a literary work about the life of Thomasine Gyllembourg, and Kvindernes nat (N), 1988, which tells the story of a scholar in an eighteenth century women's prison in an Arab palace.
In Sneglehuset (N), 1991, she returns to the recent Danish past in an account of the life, work, and love of a farmer's wife. In 1996 her novel Thomas Ripenseren, which recounts the tale of a young man's educational journey in fourteenth century Europe, was published. Anne Marie Ejrnæs received the Beatrice Prize from Det Danske Akademi (the Danish academy of language and literature) in 1992.
Additions by the editorial team 2011:
The above biography was first published in 1998. Since then, Anne Marie Ejrnæs has written the novels Theas færd, 1999, and Tilde i Tuse, 2006, and stories about four women in At få form, 2003.
Since 1997, she has received the lifelong artists' grant from the Danish Arts Foundation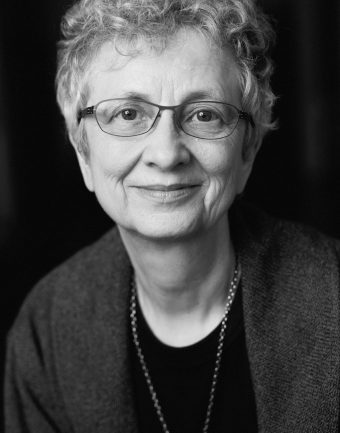 Articles about her