Alfhild Teresia Agrell was a central figure in the Swedish literature of the Modern Breakthrough and in the cultural circles of Stockholm in the 1880s. Alfhild Agrell grew up in Härnösand, the daughter of a confectioner, and divorced her husband, the merchant P. A. Agrell, in 1895. She was witty and sociable and belonged to the clique associated with the group of writers and artists known as Unga Sverige (Young Sweden). She was a member of Drägtereformföreningen (The Association for the Reformed Dress) and of Nya Idun (a women's debate society). In 1885, she was one of the first women to be elected to Publicistklubben (The Publicists' Club).
Alfhild Agrell made her debut in 1879 when one of her short stories was published in the newspaper Dagens Nyheter. She went on to become well-known for her depictions of the lives of common people, her travel accounts, and her dramas. She achieved popular success through the publication of two humorous discourses. Alfhild Agrell initially used the pseudonym Thyra, but went on to use her own name until the 1890s, when she started writing under the pseudonym Lovisa Petterkvist, later replacing it with the man's name Stig Stigson, which brought her tremendously good reviews. Her dramas are characterised by her strong commitment to the women's issues of the period. Above all, she corrects male writers' view of women, for example in Räddad of 1882.
She astutely notes the subversive effect of the patriarchal system on women's morals in her plays Dömd, 1884, Ensam, 1886, and Ingrid. En döds kärlekssaga, 1900. Her novel Guds drömmare of 1904 marks a new religious orientation. Other works are Hvad ingen ser (SS), 1885, and her accounts of the lives of common people in Nordanifrån, 1898.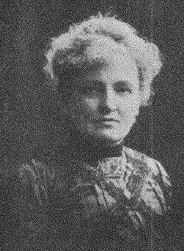 Articles about her
Additional Links