Halldis Moren Vesaas was a striking figure in the Norwegian cultural landscape and was well-loved by her readers. She wrote a biography about her painter father, Sven Moren og heimen hans, 1951, and two books on her life in Telemark together with Tarjei Vesaas, whom she married in 1934: I Midtbøs bakkar, 1974, and Båten om dagen. Minnen frå eit samliv 1946-1970, 1976. She was born and grew up on the estate of Mora in Trysil, sat her exams at Elverum teacher training college, and went to work as an office clerk and secretary in Oslo, Hamar, and Geneva.
She made her debut in 1929 with the poetry collection Harpe og dolk, followed by six poetry collections that are written in a romantic-lyrical style and renew the Nynorsk (New Norwegian) poetry tradition by employing a plain, ordinary poetic tone with existential appeal and, in her later works, astute humour. Her subjects are love, sex, pregnancy, and children. Dikt i samling was published in 1977, and in 1995 her final book, the poetry collection Livshus, was published. Her short story collection Så nær deg, 1987, describes close human relationships. She published children's and teenage books, memoirs, essays, and tales, edited anthologies, was a publisher, lecturer, literary advisor, critic, and article writer for the paper Kvinden og tiden and the periodical Syn og segn.
She is also known for her major translations of the classic European dramatists, such as Racine, Corneille, Shakespeare, Goethe, and Brecht, and of poets such as Emily Dickinson. From 1940 to 1995 she was the translator for Det norske Theater playhouse. For many years, she was a member of Norsk Kulturråd (Arts Council Norway) and was awarded numerous prizes, including the Council's honorary prize and the translators' prize. In 1984 she was awarded the Royal Norwegian Order of St Olav. She was given an honorary burial in Vinje.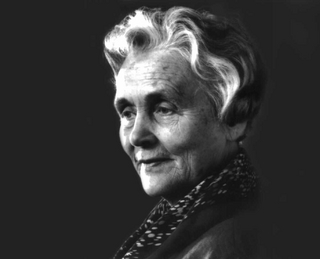 Articles about her
Additional Links