Rauni Magga Lukkari was born on the Finnish side of the Tana River, lives in Tromsø, and has three children.
She is one of the leading Sami poets, and the Norwegian translation of her poetry collection Losses beaivegirji, 1986, with the Norwegian title Mørk dagbok, was nominated for the Nordic Council Literature Prize in 1987. Her debut work Jienat vulget was published in 1980. Calbmemihttu, 1995, is a poetry book consisting of individual, free-standing poems and picture texts for an exhibition of Sami costumes in Rovaniemi in northern Finland. Arbeeadni (P), 1996, won first prize in a Sami fiction competition sponsored by the publisher Davvi Girji. She has also written plays for the Beaivvás Sami theatre in Kautokeino in Norway.
Additions by the editorial team 2011:
The above biography was first published in 1998. Since then, Rauni Magga Lukkari has written poetry in Dearvvuodat, 1999, Ávvydivttat, 2006, and drama in En lykkens mann/Lihkkosalmmái, 2007. She has also written the causerie Lex Sápmi, 2010, and translated Edith Södergran into Sami.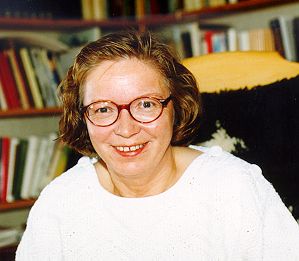 Articles about her