Barbro Lindgren was born in Stockholm, trained as an artist and advertisement designer, and became the co-director of the publishing house Eriksson & Lindgren in 1989. She is married and has two children. Since her debut story in 1965, Mattias sommer, she has published more than fifty children's books in different genres as well as poetry and adult fiction.
Her writing ranges from anarchistic nonsense, such as in Loranga, Masarin, Dartanjang, 1969, and Lonranga, Loranga, 1970, to the autobiographical in her diary trilogy about a young girl's development, beginning with Jättehemligt, 1971. Barbro Lindgren often confronts literary naivety with lyrical sensitivity. Her language is expressive and rich in imagery. In the 1990s she published several atmospheric, poetic picture books.
Additions by the editorial team 2011:
The above biography was first published in 1998. Since then, Barbro Lindgren has written several children's books and stories from her local region Öland in Om sorgen och den lilla glädjen, 2009.
She has received several prizes and honours.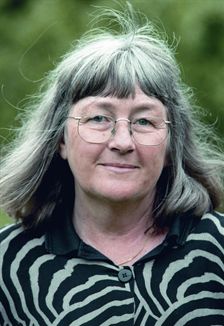 Articles about her
Additional Links