Hanne-Vibeke Holst is the daughter of the writers Kirsten and Knud Holst. She trained as a journalist, was stationed with her husband and children in Moscow from 1987 to 1990, and was subsequently in Brussels. She is now divorced and lives in Copenhagen.
Hanne-Vibeke Holst made her debut in 1980 with her novel Hejsa Majsa! In her trilogy about the life of modern, young girls, Til sommer, 1985, Nattens kys, 1986, and Hjertets renhed, 1990, she describes the development of Louise from an inexperienced upper secondary school student to a mature, graduate architect and focuses on the dichotomy between comfort and tension, family life, and career. She pursued the same theme in her adult novels Thereses tilstand, 1992, Det virkelige liv, 1994, and En lykkelig kvinde, 1998. Hanne-Vibeke Holst has also made her mark on the debates in the 1980s and 1990s on new gender roles, families with children, and the growing importance of the media.
Additions by the editorial team 2011:
The above biography was first published in 1998. Since then, Hanne-Vibeke Holst has written the novels Kronprinsessen, 2002, Kongemordet, 2005, Dronningeofret, 2008, and Undskyldningen, 2011. Hun har også skrevet debat- og erindringsbogen Min mosters migræne – eller Hvordan jeg blev kvinde, 1999, og portræt- og interviewbøgerne Ned til kvinderne – da Per blev til Pia, 2000, og Da jeg blev vred – livshistorier fra kvindernes verden, 2004.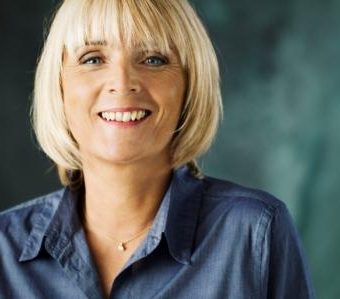 Articles about her
Additional Links