Tua Forsström grew up in the family of a Finland-Swedish forest engineer and a teacher. She made her debut in 1972 with En dikt om kärlek och annat, which is written with a strong focus on the debate of that period on modern culture's alienation and the manipulation of people. She continues in this critical vein in Där anteckningarna slutar (P), 1974, which portrays a cynical and oppressive society. In her book Egentligen er vi mycket lyckliga (P), 1976, her writing takes a new path. Here, existential themes revolving around emotions, art, metaphysics, and identity prevail, and a new rhythmic and musical dimension manifests itself in Tua Forsström's poetic language.
She made a name for herself with Snöleopard (P), 1987, and her poetry collection Efter att ha tillbringat en natt bland hästar, 1997, won the Nordic Council's Literature Prize. It is a beautiful collection of poems, in which old myths and modern poetry, film, and sculpture are integrated into a present-day, existing universe filled with horses, birds, dogs, children, dreams, old lovers, and concrete questions about the state of things. Tua Forsström's poems are both deeply anchored in Finnish landscape as well as open to all kinds of impressions from a world that has become at once larger and smaller. She shows in her poems how we live in a paradoxically intimate alienation in which everything is at stake, everything has become fragile, and where art provides the means for reflection.
Tua Forsström's poems stand for the poetry of openness and dialogue, where the poem is one person communicating with another person. The reader becomes part of the creative use of everyday language, which Tua Forsström has developed since her debut, such as in her elegant poetry collections Tällört, 1979, and Parkerna, 1992. Thus, with its own powerful, inner logic, her writing has passed through the different stages in Nordic poetry, moving from the politicisation of the 1970s to the aestheticisation of the 1980s and finally to the form-consciousness of the 1990s.
Additions by the editorial team 2011:
The above biography was first published in 1998. Since then, Tua Forsström has written the poetry collection Där en mild vind från väster blåser i 2004.
She has received several prizes.
Further Reading
Bo Pettersson: "The taming of poetry in translation: Tua Forsström's Snow Leopard as a text case" in: Compare or contrast?: current issues in cross-language research, 1998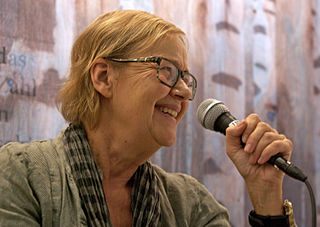 Articles about her
Additional Links