Margareta Ekarv was born in Uppsala county. The family had a smallholding, and Margareta Ekarv came into contact with poetry through the farmers' association magazine Jordbrukarnas föreningsblad and the author Stig Carlsson's work Lyrikvännen. In the 1960s she attended writing courses and has worked as a primary and middle school teacher and producer for Riksutställningar (Swedish Travelling Exhibitions). She has been a full-time author since 1984.
Her debut work was Jag gul och blå (P), 1966. In 1978 she published Katthjärtat (P), which describes the cultural clash between a childhood milieu and a school milieu in Uppsala. Her other works are Pelargonerna ska skäras om hösten (SS), 1982, and the novels Leran, 1984, and Tio öre vatten, 1987, both of which are set in a farming community. She also wrote Åkrarna vi ärvde, 1985, which she herself calls a fiction and fact book, and Tinnar och gyllene torn (N), 1993, which has partly documentary traits. She has also written dramas and easy-read books.
Additions by the editorial team 2011:
The above biography was first published in 1998. Since then, Margareta Ekarv has written a number of works, including the novel Glaset, 2011.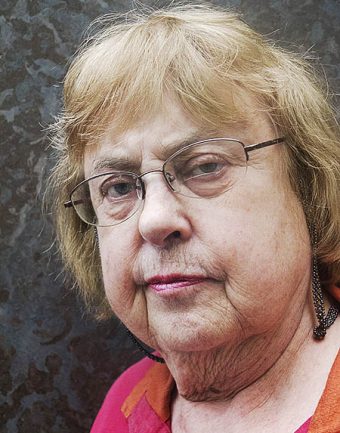 Articles about her
Additional Links