Ylva Eggehorn grew up in the Stockholm suburb of Älvsjö. Her debut work, the novel Havsbarn, was published when she was only thirteen; however, she became successful in 1970 with the publication of her poetry collection Ska vi dela. During the 1970s she was at the forefront of modern Christian poetry, depicting the personal experience of God using unconventional and increasingly independent language, allowing a meeting of the banal with the sublime. In her later poems the contemplative element is more prominent, while the tone is more profound, such as in Hjärtats knytnävsslag. Dikter 1976-80, 1980, Ett brev till min älskade, 1986, and Lydia i lampans sken. Dikter 1986-89, 1990. She has also published books of essays and reflections such as Språk för en vuxen tro, 1986, hymns, the oratorio Maria gick genom törneskog, 1987, and the novel En av dessa timmar, 1996.
Additions by the editorial team 2011:
The above biography was first published in 1998. Since then, Ylva Eggehorn has written several works, including the novels Liljekonvaljekungen, 2000, and Duvan och lejonet, 2007, and poetry in Orden som sökte mig: dikter om tro och tvivel, 1998, and En karusell med madonnor, 2002. She has written lyrics for music and musicals, and a number of essay books, including Kryddad olja: kvinnor i Bibeln, 2005 (Saras latter, 2008), and Där lejonen bor: män och manlighet i Bibeln, 2008.
She has received several prizes and grants.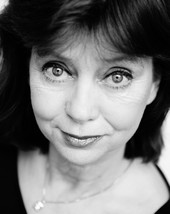 Additional Links