Sigrid Combüchen was born in Germany to German parents and moved to Sweden as a child. She has studied film and media and worked as a critic. She is married to the author Nordal Åkerman, and has one daughter.
Sigrid Combüchen made her debut at the age of eighteen with the publication of her novel Ett rumsrent sällskap, 1960, followed by I norra Europa, 1977, which, with its ironic approach to myths and fantasy, broke away from dominant literary trends. Since then she has published the novels Värme, 1980, Byron, 1988, and Korta och långa kapitel, 1992, as well as the essay collection Om en dag man vaknar, 1995. Although not a prolific writer, her works are very diverse. She tries out new forms and is often one step ahead, such as in her novel Byron, revolving around a writer – a genre which many took up in Sweden at the beginning of the 1990s.
Korta och långa kapitel is the contemporary novel long awaited by the critics. It is an account of modern life, where people meet, part, and glide silently past one another.
Additions by the editorial team 2011:
The above biography was first published in 1998. Since then, Sigrid Combüchen has written the novels Parsifal, 1998, En simtur i sundet, 2003, Livsklättraren, 2006, and Spill – en damroman, 2010.
She has received several prizes, including Samfundet De Nios stora pris (The Nine Society Grand Prize), 1999, and the August Prize, 2010.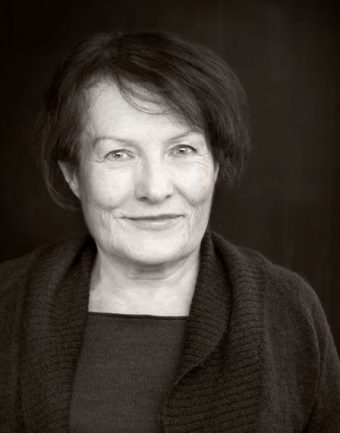 Articles about her
Additional Links