Irja Browallius was the daughter of the actors Gerda Pisani and Carl Browallius. She initially studied medicine, going on to art school, and then training to become a school teacher. In 1927, she moved with her mother to the town of Glottra in Närke, where she became a teacher, like her sister.
Her debut work was the short story collection Vid byväger och älgstiger, which was published in 1934. The dialect of the Närka region coupled with the minimalist style of the Icelandic sagas is a very effective tool in her writing, which is woven around the themes of fatalism and instinct. She published altogether twenty-two novels, three short story collections, and one play.
She is noted in literary history for her depictions of peasant life and for being a socially committed psychological realist. After publication of her first primitivist novels, Synden på Skruke, 1937, Elida från gårdar, 1938, and Två slår den tredje, 1939, she became a full-time author. Jord och himmel from 1947 has been called the best religious novel since Elin Wägners Åsa-Hanna.
With her serial novel about the foster child Sippa, Paradisets dagg, 1957, Vårbräckning, 1959, and Om sommaren sköna, 1961, she took a new direction, and her books on the adopted girl Ann-Kristin, Skur på gröna knoppar, 1965, and Instängd, 1967, sparked a debate. From 1941 to 1949, she was a member of Samfundet De Nio (The Nine Society) and between 1942 and 1956 sat on the grants board of Bonnier publishing house.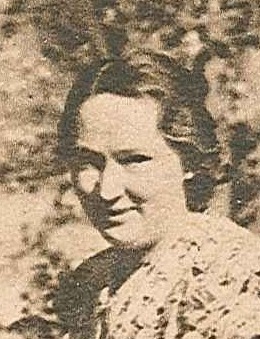 Articles about her