Karin Boye was born in Gothenburg and from 1909 grew up in Huddinge outside Stockholm. Her father was a civil engineer; she herself completed her schooling at Åhlinska girls' school, went on to qualify as a teacher in 1921, and graduated in 1928 after studying in Uppsala and at Stockholm University. She earned a living as a writer and critic for newspapers such as Social-Demokraten and Arbetet, was a member of the committee and editorial team of the far-left movement Clarté from 1926 to 1932, and was also attached to the editorial committee of the new modernist periodical Spektrum, 1931-1932.
In 1932 she underwent psychoanalysis in Berlin. She was married to Leif Björk from 1929 to 1931, but the couple never had children, and from 1932 to 1941 she lived together with the young German Jew Margot Hanel from Berlin. In April 1941 Karin Boye committed suicide.
Her debut collection Moln, 1922, which like her following works Gömda land, 1924, and Härdarna, 1927, had a classic, clear form and a particular rhythm, mirrored the personality of an idealist and aesthete. Beginning with her poetry collection För trädets skull, 1935, she changed to an advanced, modernist style of poetry with imagery characterised by myth and depth psychology. This collection, albeit misunderstood by the traditionally-minded literary critics of the time, is now considered to be one of Sweden's most brilliant, modernist works of poetry. Her debut prose work Astarte, 1931, is a Marxist-inspired piece questioning capitalist consumerist ideology and the perception of women. In her autobiographical work Kris, 1934, she considers lesbianism, using the form of existentialist discussion. The pinnacle of her writing, however, is Kallocain, 1940, which offers a terrifying vision of the future, of a world destroyed by war between superpowers and atomic weapons.
Karin Boye has often been seen as a starry-eyed aesthete preoccupied by the mysteries of her own personality; however, in her poetry, essays, and works as a critic she showed herself to be an author who was highly aware of her period and a political radical who took up the struggle against prejudice, the oppression of women, war, and dictatorship. She was strongly influenced by Elin Wägner and those connected with the periodical Tidevarvet.
Further reading
Amanda Doxtater: "Women readers, food and the cunsumption of text: Karin Boye's Kris and Monika Fagerholm's Diva" in Gender, power, text: Nordic culture in the twentieth century, 2004
Paulina Helgeson: "Karin Boye: posthumous excuses" in: Scandinavica, (40), 2001
Ellen Mortensen: "'All that is nameless and new': exploring queer paths in Karin Boye's poetry" in: Scandinavica (40), 2001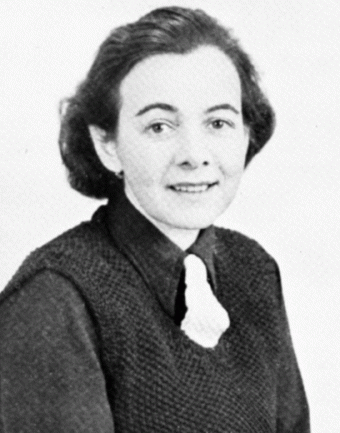 Articles about her
Additional Links