Solvej Balle was born in Sønderjylland, travelled and lived in France, Australia, USA, and Canada between 1979 and 1990, studied literature from 1984, then philosophy from 1989 at the University of Copenhagen. She attended the Forfatterskolen (writers' school) from 1987 to 1989 and became editor of the periodical Den blå port in 1996.
Her debut novel, Lyrefugl, 1986, and book of short prose entitled &, 1990, are written in a style combining clinical compositional precision with poetic, philosophical reflection. Lyrefugl is a work of desert island fiction about a woman called Freia who, after an air crash, tries to build a new civilisation from scratch, but gradually begins to doubt whether the order on which her life has been based makes any sense at all. The four characters in the stories Ifølge loven (1993; Eng. tr. According to the Law), subtitled "Fire beretninger om mennesket", are also plagued by doubt as they each seek truths or laws that can help to lessen their feeling of disorientation, but end up going down existential blind alleys. Solvej Balle is co-author of the radio play Et netværk af stemmer, 1989, based on a draft by Jens Christian Grøndahl. Together with Anne Marie Dinesen and Christian Dorph she translated the book of short prose Gengivelse af profiler by Rosmarie Waldrop from English in 1992.
Additions by the editorial team 2011:
The above biography was first published in 1998. Since then, Solvej Balle has written the poetry collection Eller, 1998, art theory in Det umuliges kunst, 2005, and personal memories and social criticism in Frydendal – og andre gidsler, 2008.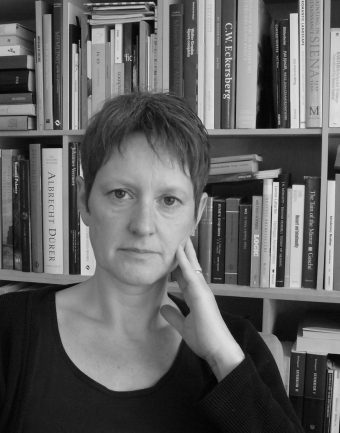 Articles about her
Additional Links