Hilma Kristina Elisabeth Angered-Strandberg was born in Stockholm to High Court Judge Karl Gustaf Strandberg, but, after her parents' death, moved to Scania at the age of nineteen, where she found occupation as a lady's companion on various country estates. In 1883-1888, she worked as a telegraphist in Fjällbacka, and in 1888 she married the artist Hjalmar Angered, with whom she settled in America until 1894.
Under the pen name Skjalf, she wrote for the women's periodical Framåt in 1886, the year in which she published her first book I dur och moll (P) under the pseudonym Lilian. It was followed in 1887 by her breakthrough work Västerut, a collection of short stories from Bohuslän's west coast, tinted with the local dialect and centering on an indignant portrait of the poor, harsh living conditions of the local inhabitants. The impressions she took with her from her years spent in America gave rise to her books Den nya världen (N), 1898, På prärien (N), 1898, and Från det nya och gamla landet (SS), 1899, in which, in a suggestive style, she challenges hypocrisy and oppression in the old world.
Her novel about marriage, Lydia Vik. En själs historia, 1904, has strong autobiographical elements. Hilma Angered-Strandberg also wrote short story collections with Italian themes, such as Under Söderns sol, 1905, and Trollmark och andra berättelser, 1907. Her novel of ideas, Hemma, was published in 1912 and her portrait of the Middle Ages in Italy, Barbarens son (N), in 1924.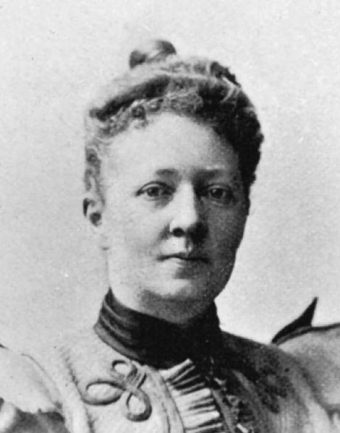 Articles about her
Additional Links