Eeva Tikka grew up in eastern Finland and worked as a biology and geography teacher, but now lives from her writing. She often depicts the situation in families whose normal lives are suddenly altered by illness or accident. Descriptions of the nature of Karelia are a key element in many of her novels, and her language is lyrical and symbolic.
She made her debut with the novel Kuin vaahteranlehtiä iholla, 1973, but she became successful in 1979 through her novel Hiljainen kesä. In the 1980s, she wrote about the prehistoric age, for example in her novel Palavat kuvat, 1988, and in her poetry collection Kalliomaalaus of 1987. She has written teenage books on a religious theme, such as Jyrkänparras, 1981, and Annu, 1983, as well as the children's books Yön lintu ja Siivetön, 1989, and Virranhaltijan salaisuus ja muita satuja, 1987.
Other notable works are the poetry collection Lukittu kaivo, 1989, and the short story collections Tulen jano, 1995, and Kahdesti kastettu, 1997. In her novel Pojan paluu, 1993, about malice and the relationship between a mother and son seen from the mother's perspective, the main character is a mother whose son becomes a murderer.
Additions by the editorial team 2011:
The above biography was first published in 1998. Since then, Eeva Tikka has published the novels Lohikäärmekylpy, 2000, and Mykkä lintu, 2004, as well as the poetry collection Odotus ja ilo, 2003, and the short story collections Haapaperhonen, 2002, and Hidas intohimo, 2007.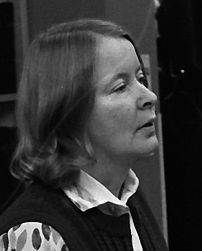 Articles about her