Eira Stenberg came from a bilingual home in Helsinki, studied piano at the Sibelius Academy, literature at the University of Helsinki, and graduated in humanities in 1968.
She made her debut in 1966 as an experimental poet with her work Kapina huoneessa, wrote children's books in the 1970s, and resumed poetry writing at the end of the decade. In her poems and novels, she has examined themes such as the enigma of family life and problems in the relationship between man and woman, such as in her poetry collections Vedenalainen silta, 1979, Erokirja, 1980, and Parrakas madonna, 1983, and in her novel Paratiisin vangit, 1984.
Her novels Häikäisy, 1987, and Kuun puutarhat, 1990, describe children and teenagers as they go through an identity crisis, taking sexuality as the starting point. Her novel Gulliverin tytär, 1993, is a critique of civilisation and a continuation of Jonathan Swift's Gulliver's Travels, 1726.
Additions by the editorial team 2011:
The above biography was first published in 1998. Since then, Eira Stenberg has published several works, including the poetry collection Siksi seurustelen varkaiden kanssa, 2002, and the novel Oven takana, 2005.
Further Reading
Leena Kirstinä: "The demystification of inherited concepts in Eira Stenberg's poetry" in: Päivi Lappalainen & Lea Rojola (ed.): Women's Voices: female authors and feminist criticism in the Finnish literary tradition, 2007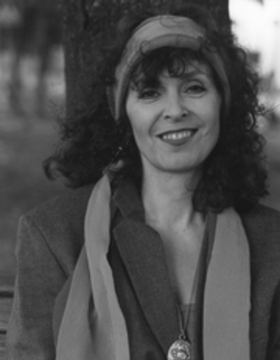 Articles about her
Additional Links