Auđur Jónsdóttir was born in Reykjavík, Iceland, in 1973. She has worked as a freelance journalist and writer, and has lived in Copenhagen, Barcelona and Berlin.
Auður Jónsdóttir's first published novel was Stjórnlaus lukka (1998). Her novel Annað líf (2000) was followed by the children's book Algjört frelsi (2001), illustrated by her husband, the artist and writer Þórarinn Leifsson, with whom she has worked on four children's books. Skrýtnastur er maður sjálfur (2002), Auður Jónsdóttir's biography for children about her grandfather, the writer and Nobel Prize-winner Halldór Laxness, has received much recognition. The book tells stories about Halldór as a child, and as the old man Auður knew and remembers. Fólkið í kjallaranum (2004) was a major breakthrough, the novel was dramatised and first staged at Reykjavík City Theatre in the winter of 2010-2011. This was followed by the novels Tryggðarpantur (2006) and Vetrarsól (2008). Auður Jónsdóttir´s most recent novel, Ósjálfrátt (2012), centres on a writer and writing.
Auður Jónsdóttir has been nominated for Nordisk Råds Litteraturpris (Nordic Council Literature Prize) four times; among other awards, she is the recipient of the Icelandic Literature Prize Fólkið í kjallaranum (2004), and for her novel Ósjálfrátt (2012) she received Fjöruverðlaunin (Women's Literary Award). Works by Auður Jónsdóttir have been translated into four languages.
In her article about Auður Jónsdóttir, literary scholar Dagný Kristjánsdóttir writes:
The relationship to the family, to the mother and to womanhood represents the first of two themes in the works of Auður Jónsdóttir (b. 1973). The second theme is the dominant Western nations' new-millennium relationship with the new international working class. Although seemingly unrelated, these two themes in fact have much more in common than may initially appear.
Further reading
Melissa L. Gjellstad: Mothering at Millennium's End. Family in 1990's Norwegian Literature, 2004.
Astrid Henry: Not my Mother's Sister. Generational Conflict and Third-wave Feminism, 2004.
Adrienne Rich: Of Women born, 1976. Bev Skeggs: The Making of Class and Gender through Visualizing Moral Subject Formations, 2005.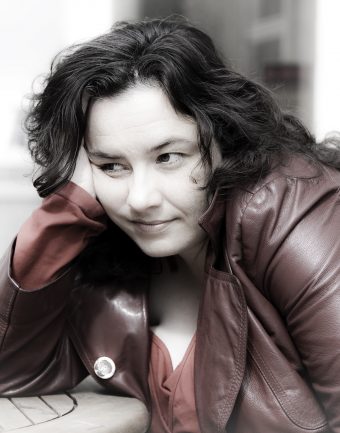 Articles about her
Additional Links