Ingrid Helena Arvidsson was born in Lund to Professor Einar Löfstedt and Annie Günther. She wrote an account of her childhood years growing up in the academic community of Lund in the essay "Muren runt Lundagård" (The wall around Lundagård), printed in Besök i barndomen and published in 1955 by Åke Lindström. She has worked as a journalist, cultural attaché in Washington, programme controller for Radio Sweden, and like her husband Karl Axel Arvidsson was a familiar radio voice for many years. A collection of her radio programmes can be found in Öden i vår tid, 1987.
Her prolific writing, honoured with numerous literary awards, includes seven poetry collections, from her debut collection of poems, Danser, 1951, to her collection En glimmande vägg, 1992. Her later collections in particular, which include Personligt baggage, 1975 and Under ytan, 1986, show an outstanding sense of lyric idiom and a committed and quiet identification with the conditions of life. Her other poetry collections are Solfeber, 1952, Leendet, 1955, Närmanden, 1960, and Livstecken, 1964.
Additions by the editorial team 2011:
The above biography was first published in 1998. Since then, Ingrid Arvidsson has issued the poetry collections Rummet innanför, 1999, and Det röda, 2005.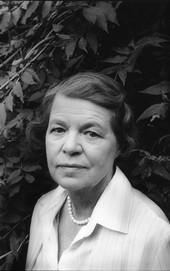 Articles about her